Garden Bag is the Best Option for Shopkeepers and Households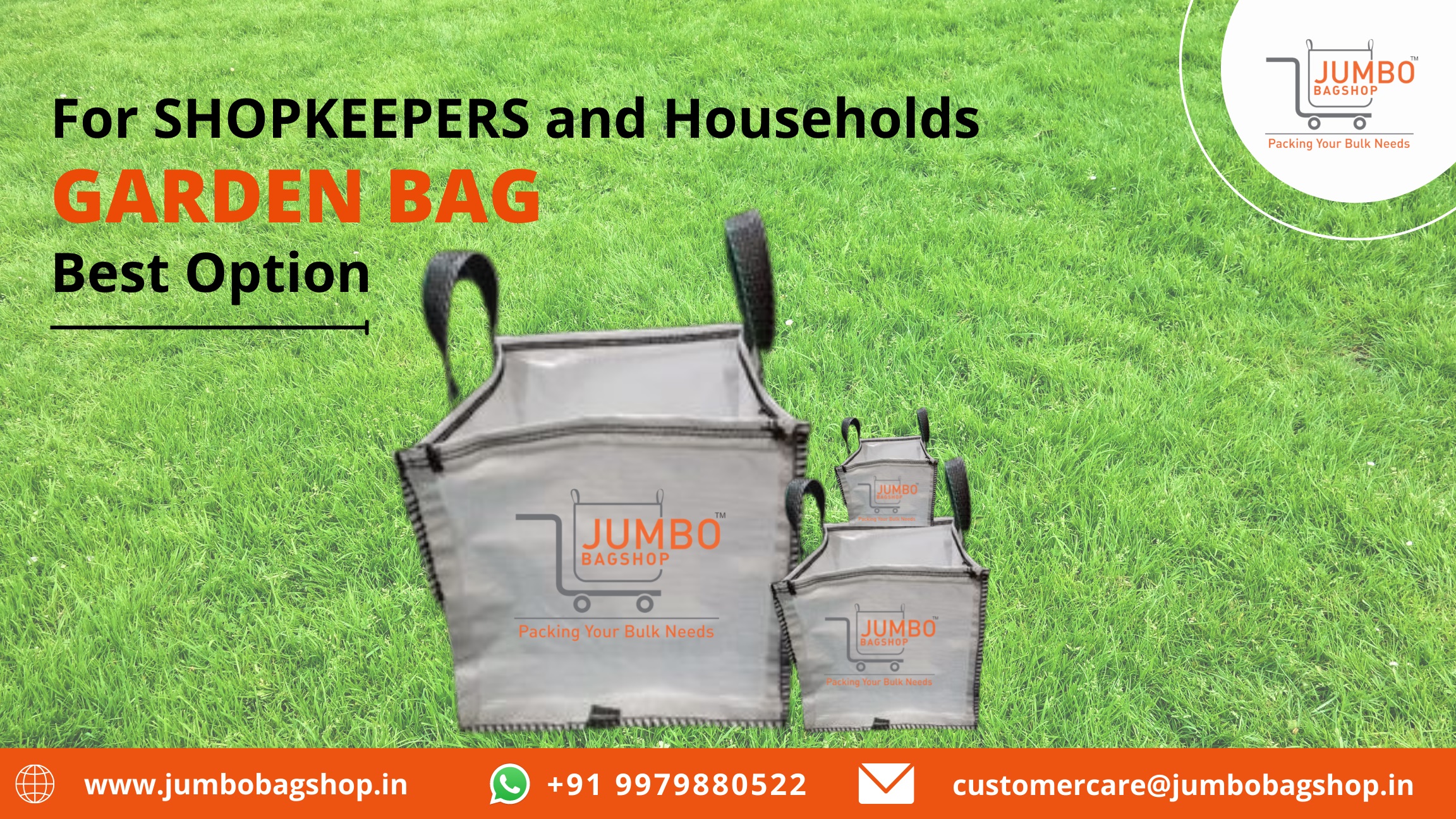 Garden bags are a versatile packaging solution. Though their name suggests that they are often used in gardening activities, they are also useful for storage purposes in households and shops.
These bags are flexible, made of high-quality woven polypropylene fabric, and durable. But how far do these features go in making garden bags a truly viable replacement for traditionally used alternatives among household users and shop owners? Let's find out as we explore the many advantages of garden bags. By the end of this blog, you will see why garden bags are indeed a great solution for households and shopkeepers.
Garden Bags Are Strong & Easy to Handle
Garden bags are designed to be sturdy. They do not have much weight of their own and are constructed with cross-corner loops, which makes them easy to carry around. The product comes with a flat bottom and therefore can be placed anywhere. Its ease of carrying around makes it suitable for any household or shop. It can be used for storage in households for various items. Its compact size makes it a good organiser. For shopkeepers, the garden bag ensures that their products stay in their best condition.
Reusability Lowers the Cost
Garden bags are made to last a very long time and are ideal for repeat usage. Garden bags are made of superior-grade polypropylene, which is woven to form a strong mesh which is then sewn into the bag. Considering how these bags can last for years, one can even consider them a one-time investment.
100% Recyclable and Nature Friendly
Garden bags are made of polyethene woven fabric. Although it is not biodegradable, it can be fully recycled and repurposed.
UV Protection Keeps Products in the Best Condition
Garden bags come with a UV protection coating. This ensures that despite standing in the sun for long periods, the material does not degrade. The quality of the bags remain intact through years of rough use thanks to their resistance to extreme heat and resultant wear and tear.
Why Choose JumboBagShop.in for Your Garden Bags?
At JumboBagShop.in, we are a reputed and trusted seller of garden bags, FIBC products, and other specialty bags. Every bag we stock is made from the finest quality of polypropylene, woven to perfection, and stringently checked for quality to ensure you receive nothing but 100% quality products that fulfil your requirements.
So, if you are looking for versatile garden bags for your home or shop, your search ends here. Place your order today and get 40% off on all Jumbo Bags!