The Practical Perks of FIBC Bulk Bags Over Other Containers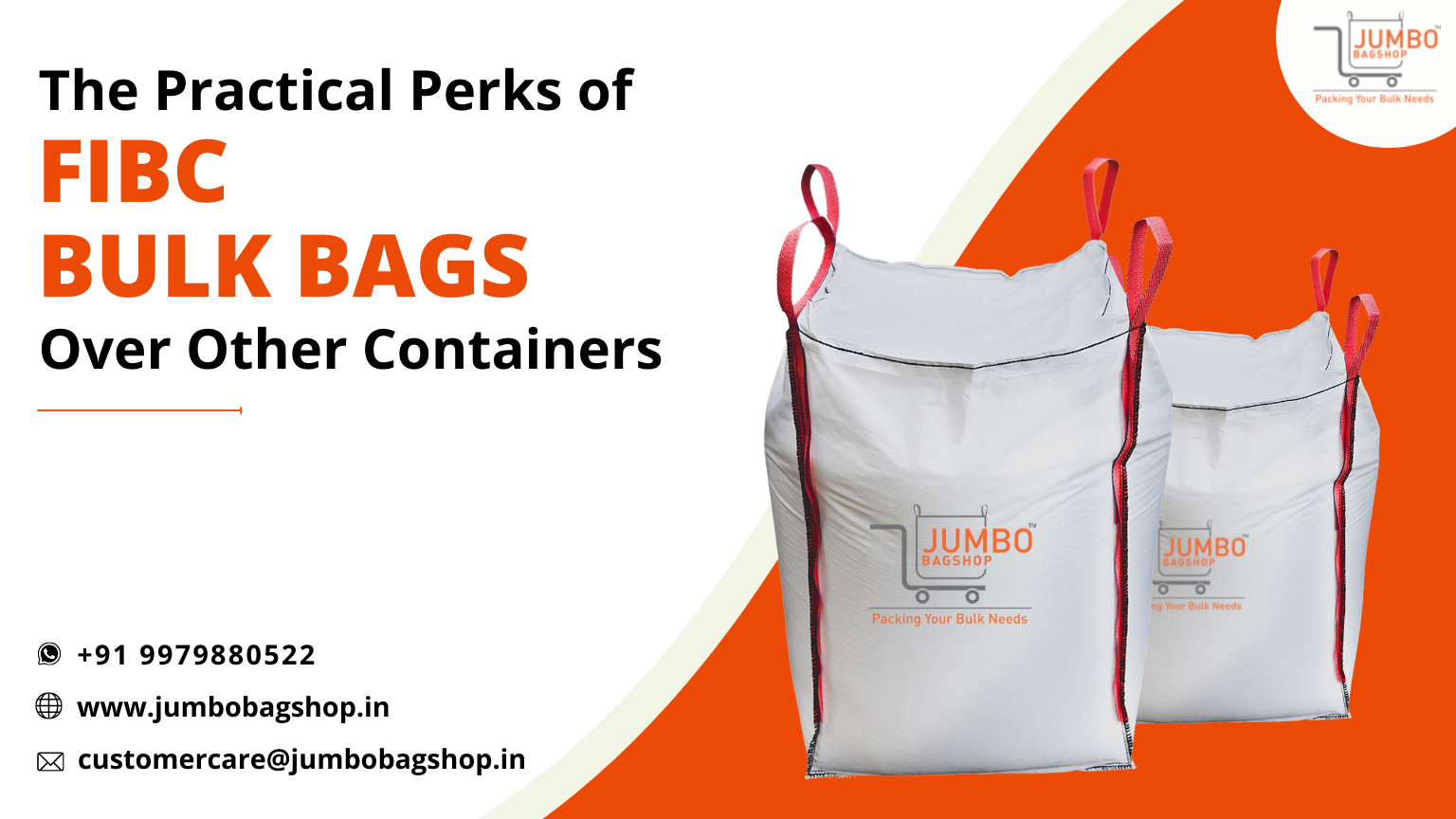 Flexible Intermediate Bulk Container bags (FIBC Bulk Bags) are big industrial storage and carrier bags that have widespread use in industries like building and construction, agriculture, food, pharmaceuticals, chemicals, etc. They are sturdy and convenient transporter bags made of woven plastic fibers, which also makes them flexible and versatile.
What Makes FIBC Bulk Bags Superior to Other Container Bags?
FIBC bulk bags have emerged as a preferred storage solution for numerous commercial and industrial applications. Here's why.
They save space and are cost-effective storage solution
FIBC bags reduce shipping costs as they are wear-resistant, durable, fortified, lightweight bags that make the use of secondary packaging redundant. FIBC bags can also carry more heavy-duty materials worth thousands of kg, compared to ordinary containers. They even optimize warehouse space as they are stackable, and save on additional costs.
They make filling and discharge less time- and resource-intensive
Speed-filling is possible with FIBC bulk bags as their unique design permits the use of specialized machines to fill and empty contents in a relatively quick time, and saves manual labor. Workers are routinely exposed to injury risks during moving bulk materials, but the use of FIBC bags has minimized their involvement, thus granting safety to them.
They are reusable and recyclable
FIBC bulk bags are environmentally sustainable storage solutions as they are reusable in most cases, and their raw material is recyclable. The bags can be cleaned and reconditioned for multiple uses. However, if they are beyond the scope of safe reuse, they can be sent to a recycling facility that will shred them to build new products for repurposing.
They are easy to handle
Bulk bags are installed with elevation loops which makes use of external support or handling devices redundant. They can be conveniently handled even when they are packed to their full capacity.
If you are looking to buy FIBC bulk bags online, Jumbobagshop.in is your destination for a wide range of high-quality, durable, and sustainable packaging solutions that we offer at competitive prices.